​News
​New:  Smoke Detector Installation Program
La Salle County Fire Rescue recently canvassed the area installing free smoke detectors to residents.  This was a partnership with the American Red Cross to ensure that all homes are equipped with the life saving mechanisms in the event of a fire.  If you missed our visit and would like one in your home, please contact the fire station at (830) 483-1392 or the ​Fire Chief at les.simmons@co.la-salle.tx.us.  Installation is ​free.  Limit three (3) detectors per home. 
​ ​

​New:  Encinal Station #62.....Coming Soon

!
​The New Encinal Station, which will be known as Station #62 is currently under construction and appears to be ahead of schedule.  The physical address of Station #62 will be 889 W. FM 44. We look to occupy the building around or after March 2017.​
Funding has been approved and a new unit, a Heavy Rescue (MVP) Multi Vocational Pumper Engine 62 has been funded.  This unit will be a twin to Heavy Rescue Engine 61. This will undoubtedly give the South End of La Salle County their own needed capabilities and alleviate time essential resources from coming all the way from Cotulla. This Engine will be an essential asset to our mission!
On a side note, we at LCFR would like to thank the County Authority for its approval! 
​​ ​New:  Fire & EMS Administration Station and OEM/EOC Soon to Open and be Operational 24/7! 
​ ​NEW: Pilot Program Conducting a Cost Benefit & Resource Availability Analysis of a  "Rural Community Based EMS Service" here in La Salle County while complying with HIPPA Regulations.

Community EMS is an innovative and evolving model of community-based healthcare designed to provide more effective and efficient services at a lower cost. Community EMS allows Certified Emergency Medical Technicians to function outside their traditional emergency response and transport roles to help facilitate more appropriate use of emergency care resources while enhancing access to primary care for medically underserved populations. Community EMS is successfully operating in North Carolina, Colorado, Minnesota, Maine, and Texas where these programs demonstrated that EMT's can be trained to safely and effectively perform in an expanded role with cost savings.
The 'Post Discharge' Community EMS pilot programs are designed to improve the patient healthcare experience while reducing hospital readmissions and unnecessary medical costs. Community EMS will provide recently discharged patients with timely follow-up's, helping to prevent simple medical problems from becoming serious or life-threatening emergencies.
Our intent is that patients with designated diagnoses are contacted by Community Technicians and administrators within 48 hours of discharge. In a number of the pilot sites, the Community Technicians visit the patients while they are still in the hospital to establish a rapport prior to discharge. The Community Technicians ensure that the patients fully understand their discharge instructions, any new prescriptions, and when their next physician follow-up visit is scheduled. The Community EMS Technicians will also use their assessment skills to identify changes in health status that need to be relayed to the physician before the next appointment, determine whether an additional in-person visit by a Community Technician is necessary to solve any problems, and ensure that the patient is living in a safe environment in order to help prevent readmission
.
New:  Heavy Rescue (MVP) Engine

​​ #62.....Coming Soon!
La Salle County Cadet Candidate - 

​

​

​Cantu

 getting a taste of what to expect while attending the Fire Academy.  Jan. 2nd, 2017
Good Luck...!

Physical Agility Training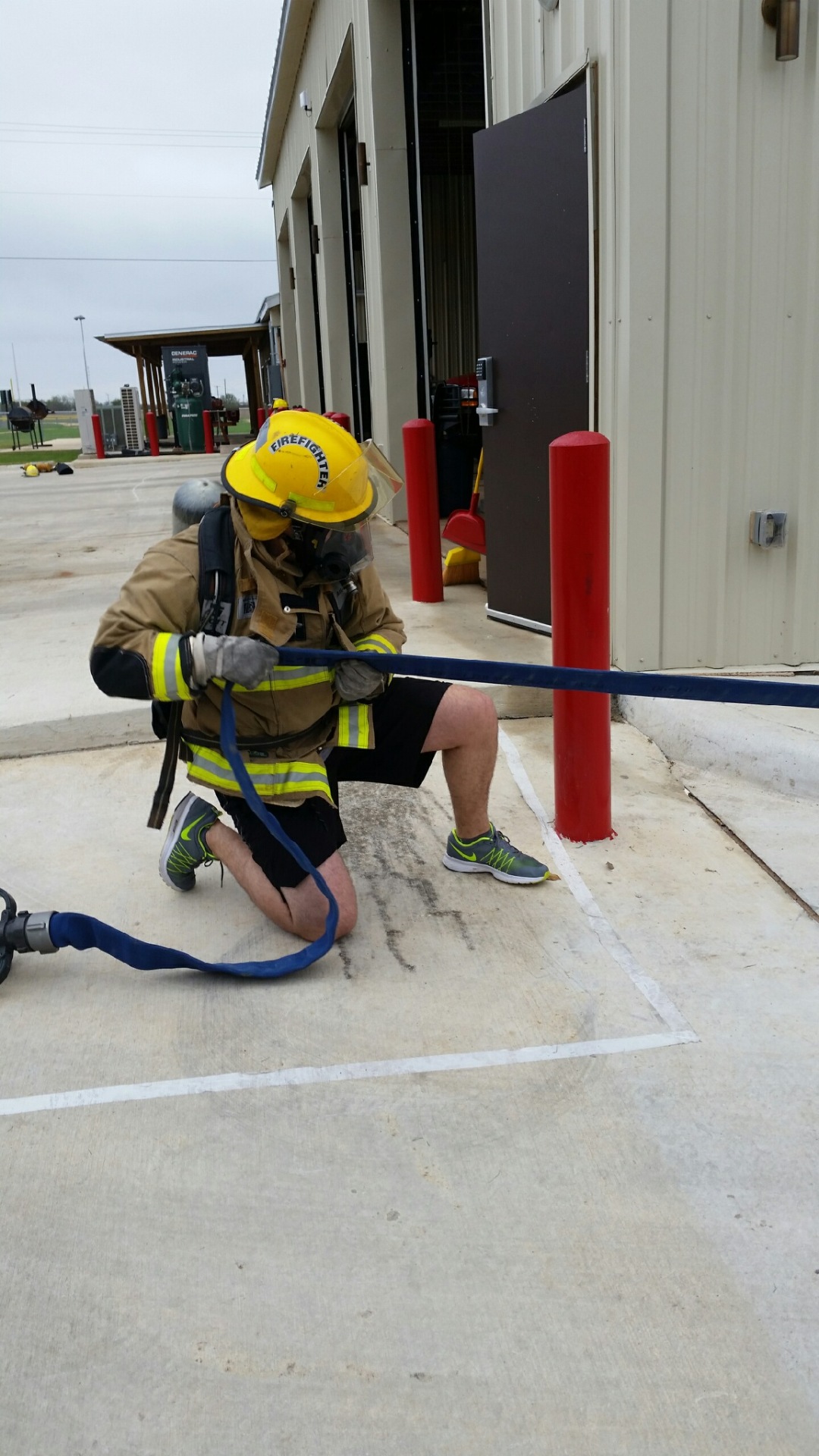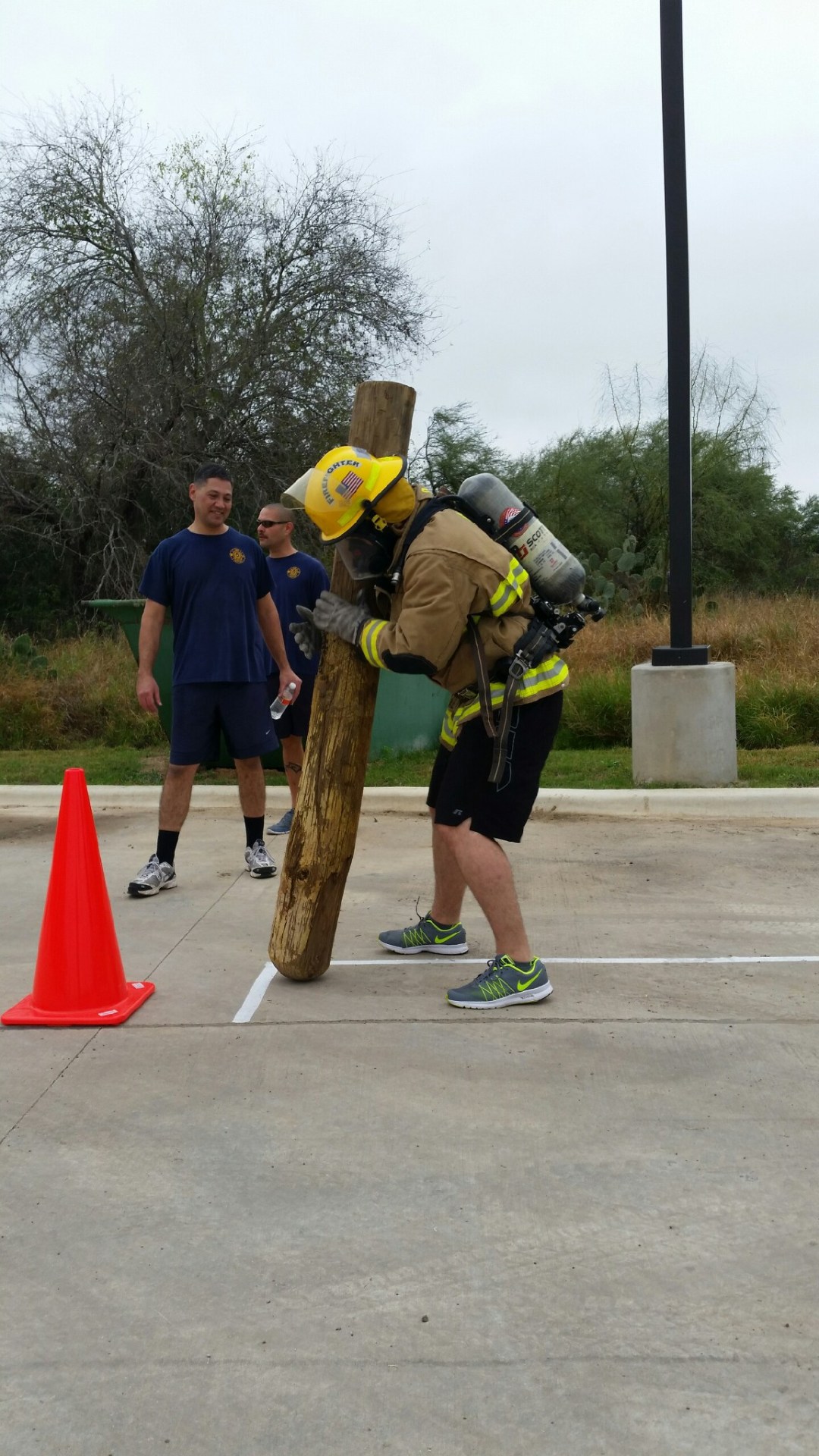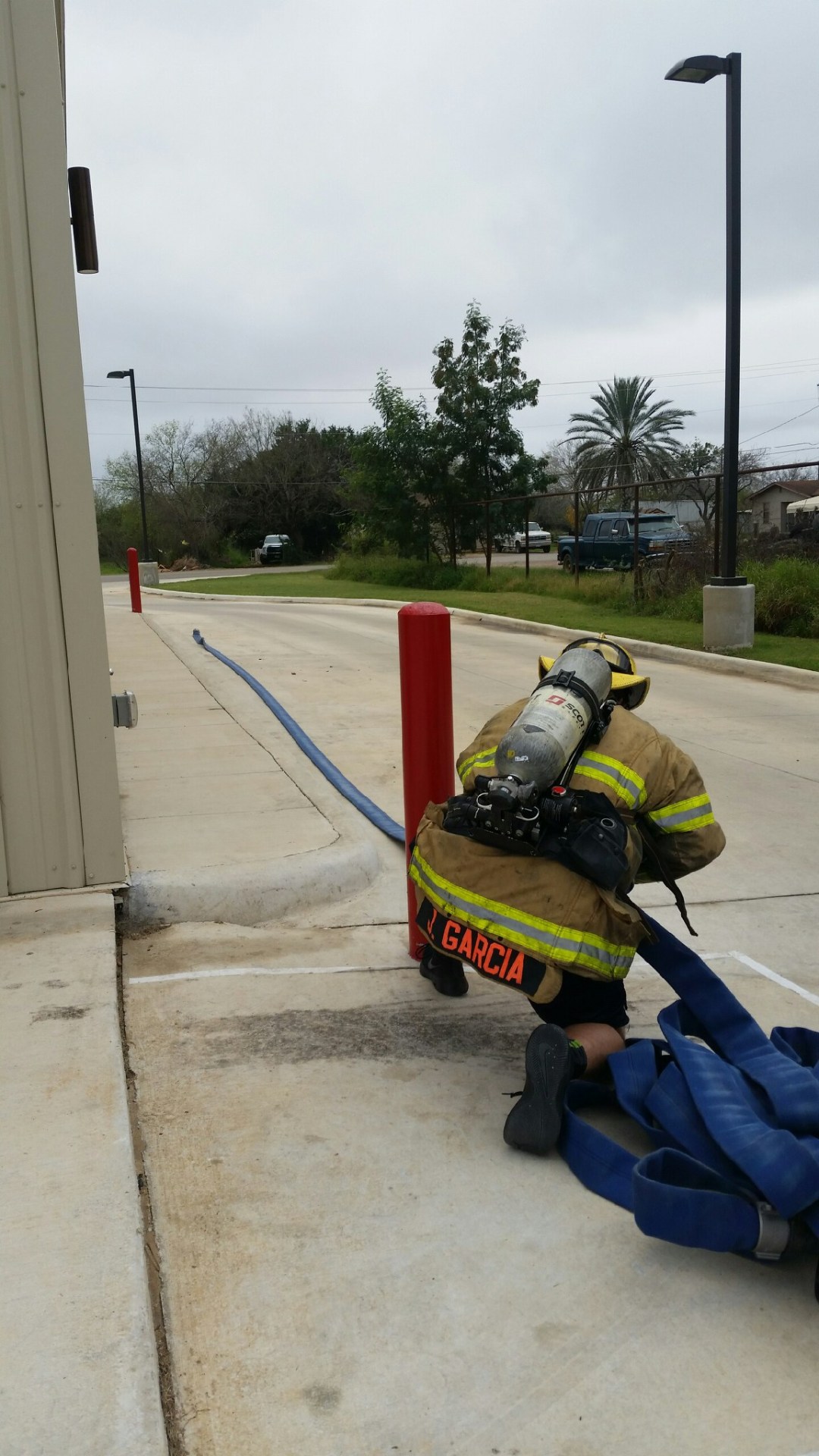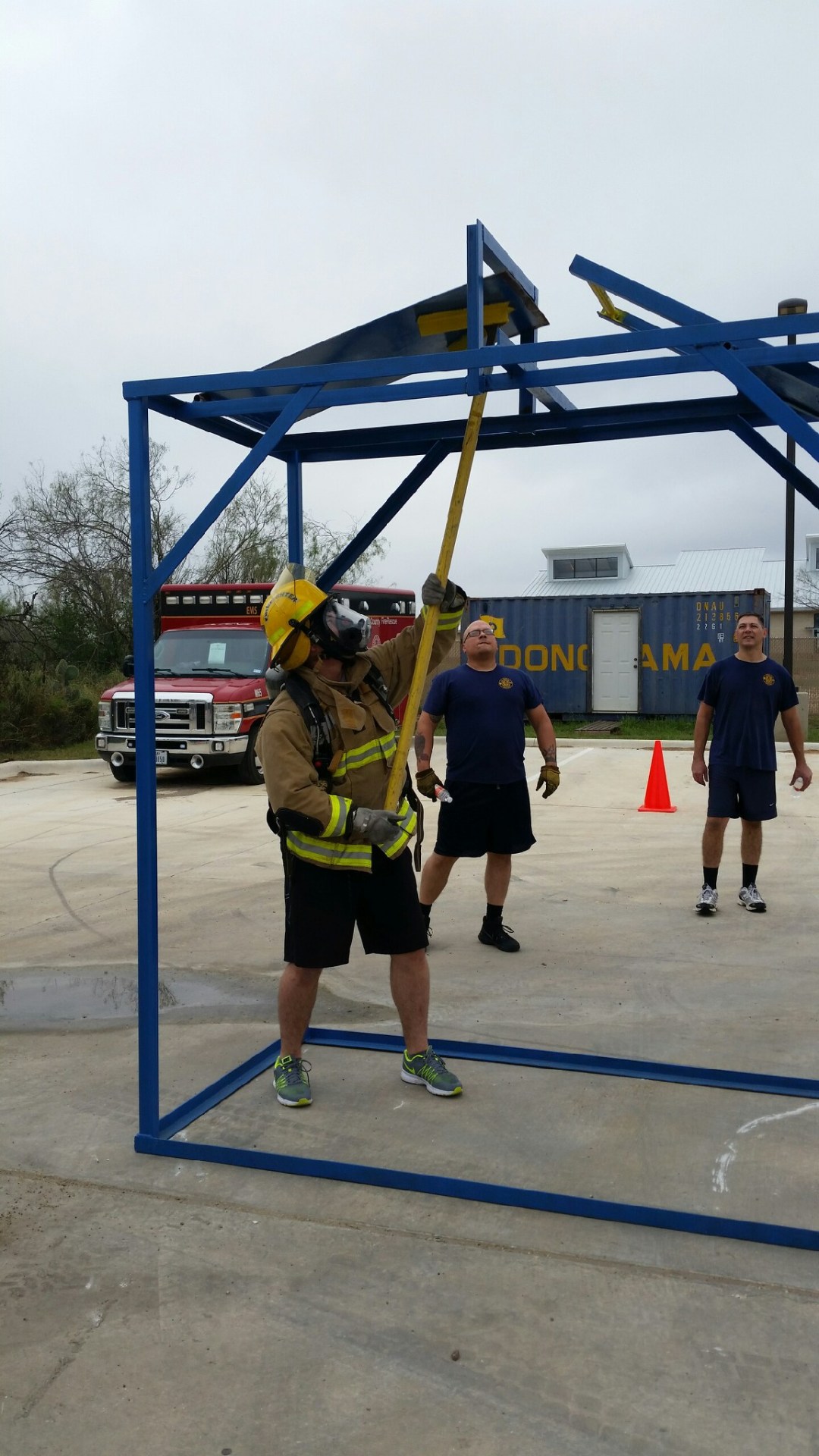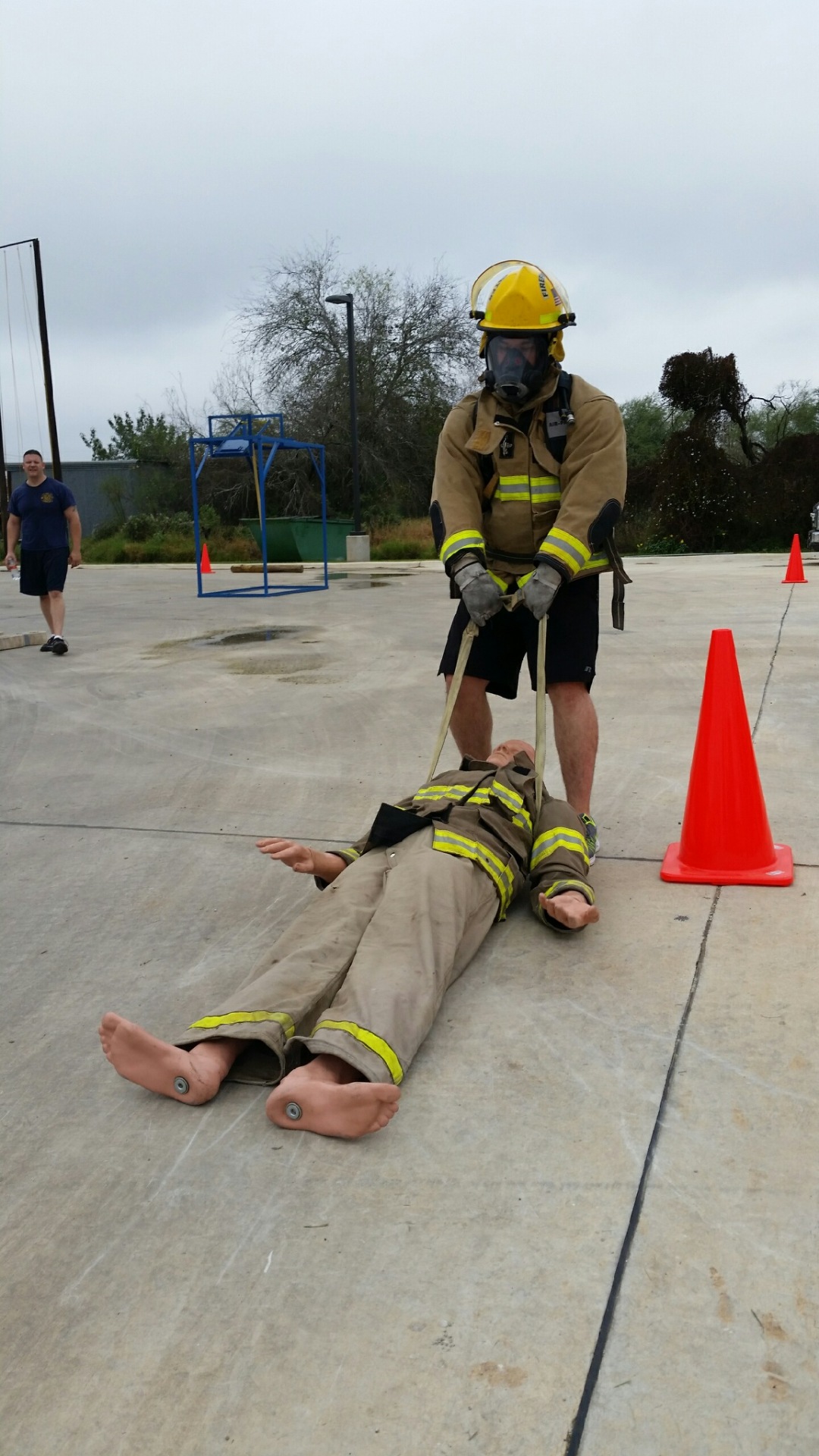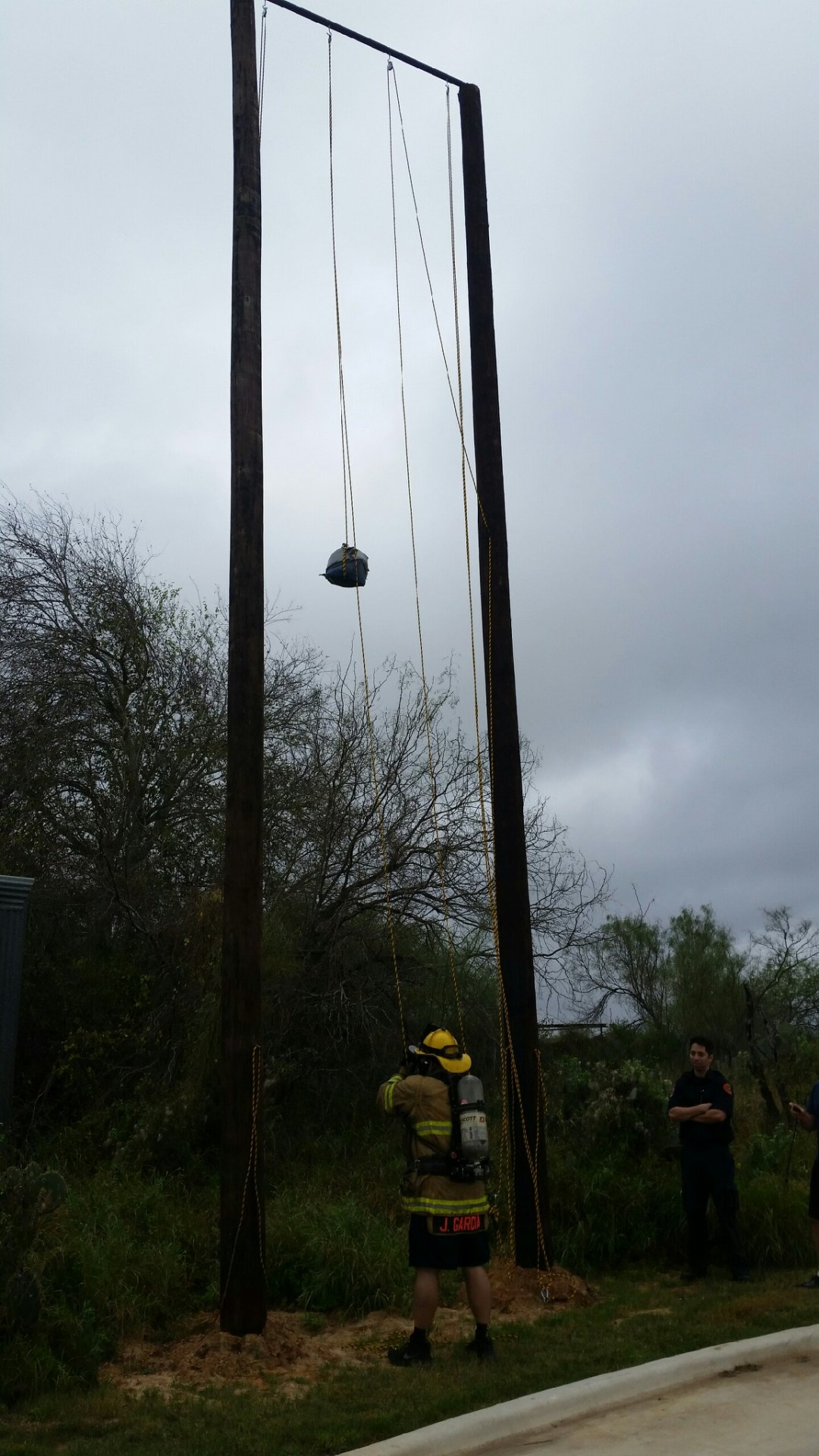 ​NOW HIRING


Immediate Vacancy for (1) with (3) soon after:
FRO-Fire Rescue Officer/Shift Lt.
Must hold at minimum, current TCFP & TDSHS Certifications as follows: FF/HazAw.,Ops., D/O, Instr.I, FOI, NIMS, CPR & EMT-B or above w/both Municipal and Industrial Spec.Ops Experience.   

&

Immediate Vacancies for (2):

TCFP Firefighter/TDSHS Paramedics  - Requiring at least (1) year of high volume 911 Pre-Hospital Field experience. (NO EXCEPTIONS)

Must have and exude a high degree of integrity, accountability and professionalism.
Call to inquire within - (830)202-7703

****Application below *****